Australia Cattle Yard Panels For Sale – Hot Dipped Galvanised And Powder Coated
Cattle yard panels for sale are usually called cattle panels, cattle panel fence, cattle panels for sale, cattle yard panels, portable cattle panels, cattle panels bunnings, livestock panels, cow panels, livestock fence panels, wholesale cattle panels, livestock panels for sale, stock panels, etc.It is made of welded hot dipped galvanized pipes, then powder coated green or black colors for Australian and New Zealand Customers..
All cattle yard panels are manufactured high quality pre-galvanized RHS & pipe.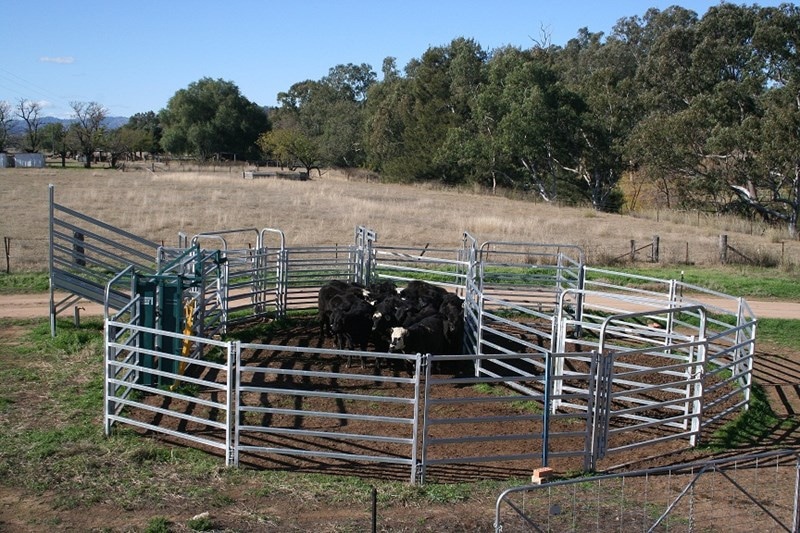 In order to supply good quality cattle panels for Customers in Australia and New Zealand, we provide two surface finishes last 10-15 years, which are hot dipped galvanised and powder coated colors. As hot dipped galvanised, we buy the raw material square and oval rails from pipe factory in Tianjin, then cutting the right size as drawing as customers' request, the workers will fully welding the pipes at cross joints. After the welding finishing, the cattle panels are put into removing-Rust pool, then half hours later, the yard panels are taken to the hot dipped galvanised within 1 hour, finally the galvanising amount onthe cow panel is more than 42 microns, even 100 microns.

About powder coated cow panels, it is made of pre-galvanised pipes, then fully welding together, removing rust, and powder coated spraying colors, usually black or dark green.
Features
High Quality Galvanized Livestock Fence for Cattle
360° welding technology providing tough and durable structure.
Hot dipped galvanized surface ensures long service life even be used outdoors.
No sharp edge to protect cattle and cows from being hurt.
Welded U and L lugs for easy connection.
Joint pins are supplied for easy and fast installation.