Factory Direct Galvanized Temporary Swimming Pool Fence For Sale
The temporary Swimming Pool fence is made of high quality tube,  with temporary fence plastic feet (infilled with concrete), steel feet and clamp. They come into use, very easy and convenient.
The swimming pool fence is also called above ground pool fence, fence around pool, portable pool fence, pool safe fence, and above ground fence, etc.
Designed to prevent children from accessing a pool or spa when filled with water, our temporary pool fencing system complies with Australian Standard A.S.1926.1. Ideal for use during swimming pool construction and renovation.
All of our swimming pool fences are hot dipped galvanized over 42 micron, it is fully welded together to be strong.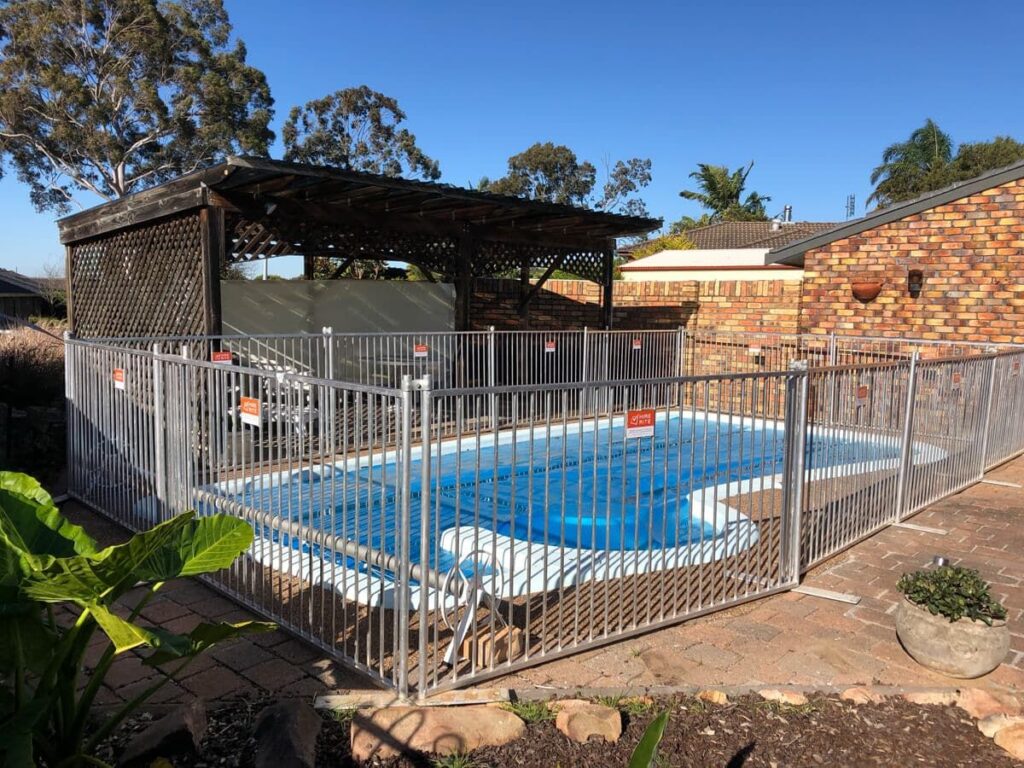 Specs of Temporary Swimming Pool Fence
Fence panel height x width: 1100mm (H) x 2300mm (L), 1200mm (H) x 2300mm (L), etc.
Frame tube O.D: 32mm x 1.5mm wall thickness
Infill Pickets O.D: 19mm x 1.00mm wall thicknessble
Spacing: 98mm (Australia required less than 100mm)
Finish: Fully hot dipped galvanized Zinc coating ≥42 microns – exceeds Australian standards
Plastic Fence base/feet: HDPE 620 x 230 x 90mm inside filled concrete
Steel Feet: 750 x100 10.0mm hot dipped galvanized Zinc coating ≥42 microns – exceeds Australian standards
Accessories: Clamp 100mm center to center distance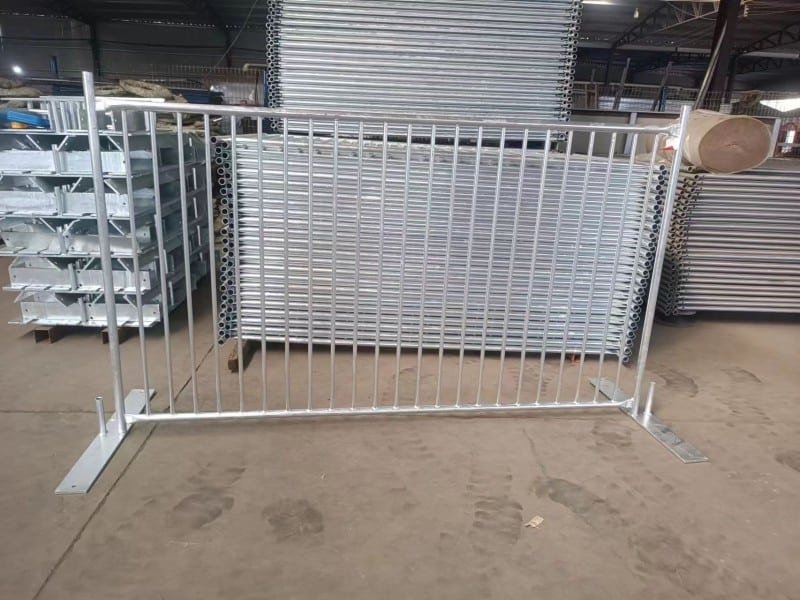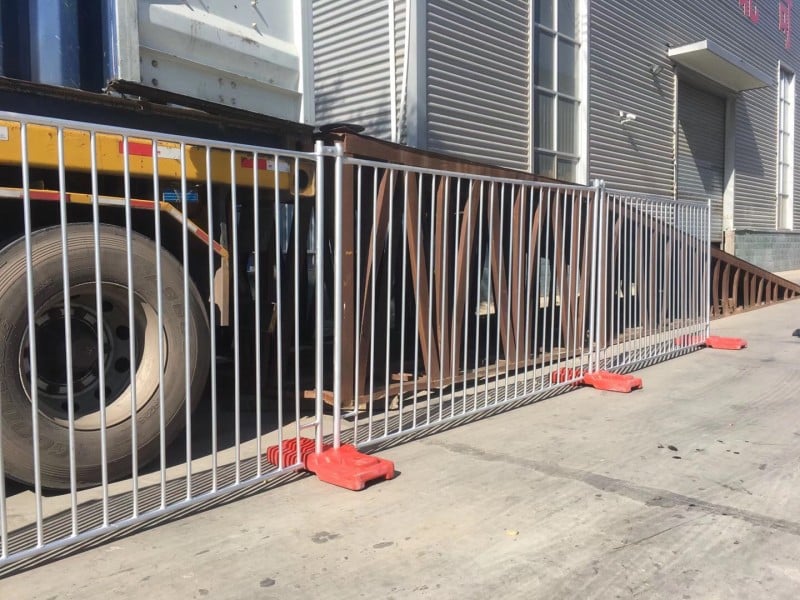 The Steel Feet of Temporary Pool Fence
The Locking Pool Gate
Features:
It is easy to work, bright color, easy to maintain.
Difficult to corrosion, last 15 years in Australia and New Zealand.
Uniform mesh, flat surface, high quality.
Pre-Sale Service
The most professional production and sales team can give you the best quality service.
Can be customized design.
Small sample is free.
We will give you the fastest reply to your questions back and forth in the fastest time.