Why Choose DB Fencing Instead of Others
How We Help You Import Temporary Fence from China?
DB Fencing has been a complete site solution company, not just a fence factory since 2009. Based on the best quality, we supply competitive prices for the temporary fences. Our goal is to provide a one-stop service for our customers that makes your construction job or event run a little bit smoother, so sites are kept safe and secure. Ideal for Infrastructure, Civil, Industrial, Commercial & Demolition Sites, home builders, landscapers, and more. Our fencing systems can be installed quickly and easily.
From temporary fence inquiry to offer list, from exact fence drawing to strict producing, from the standard packing to shipping, we are not only welding, but also responsible for the cheaper freight ( we are so familiar with the first-grade freight forwarder to get the space appointment in advance.), the goods safe on the sea, the delivery to you, and the quality warranty when using on your hands.
| | | | |
| --- | --- | --- | --- |
| Instant Response | Bulk Shipping | Quick Shipping | Quality Control |
| Safety | Recyclable | OEM Available | Global Support |
How Can We Fast Grow Your Business?
Since our market decision, we have stepped into many milestones one by one. Till now, you can find our temporary fences in Melbourne, the golden, Brisbane, Sydney, South Australia, Perth, Adelaide, Christchurch, and Auckland, etc. Though COVID-19, We still continue great work to keep shipping every month 5-8 containers with competitive prices and a reliable fence.
In order to make your business the same as normal time, face to the higher freight, we have to reduce cost and improve efficiency to delivery on time with a high-quality product.
We always have stocks of 3.0mm and 4.0mm standard size temporary fences for 3-4 containers, so that you can get our fence within 7 days shipping after order.
We have obtained our reputation from our customers by supplying better services. We have just shipped 500km of temporary fencing till now.
When you choose DB Fencing, you'll also have the using warranty and quality assurances.
Temporary Fencing Sales Specialist In China – The Easy Way to Secure Your Site
Temporary Fencing For Sale – Tech Knowledges
Australia temporary fence is also known as temporary fencing, temporary fence panels, portable fence, easy fence, and removable fence, which consists of the fence panel, feet, clamps/clips, the bases, brackets, temporary fence gate, shade cloth, etc.
A temporary fence is required for storage, road safe, public safety or security, and guard against theft.
1. 16 styles temporary fencing – economy, standard, and heavy-duty fence
From the surface treatment point of view, there are hot-dipped galvanized temporary fence panels and pre-galvanized temporary fence panels, the details, please check How to choose the high quality of Australian standard temporary fencing for sale.
From the size type, there are 16 types of temporary fence panels, depends on the varied wire diameter, frame tube diameter with wall thickness.
Temporary Fencing Usage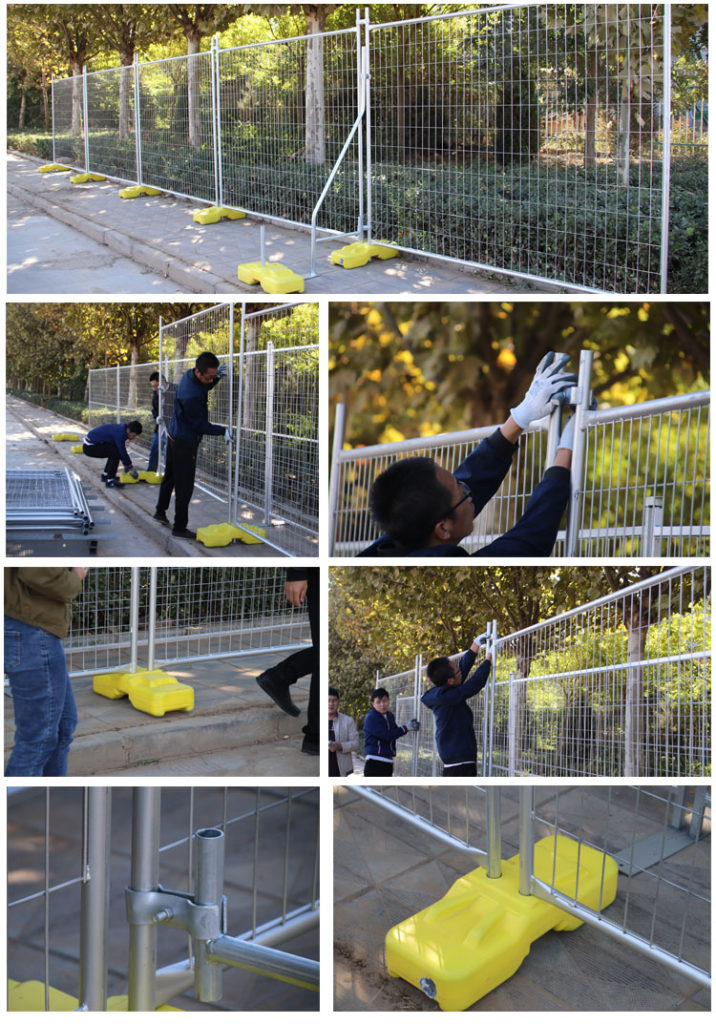 Secure infrastructure & civil construction sites
Secure industrial & commercial construction sites and private property
Major public events, sports, swimming pool, concerts, festivals, gatherings, and more…
Unbeatable Temporary Fence Prices
Since getting into the Australian market for so many years, we have known all temporary fence types for Construction & Event Sites for most Australian wholesalers, also New Zealand. Especially we stock a lot of steel materials when the price goes down, So we have the confidence to beat other suppliers about price.
Please Note: For Customers in New Zealand, the Hot dipped galvanised temporary fence fully complies with Australian Standard AS 4687-2007. If you are in New Zealand, you must buy a hot-dipped galvanized temporary fence to suit the High alkalinity environment.
1) Temporary Fence Material & Welding
2) Temporary Fence Panels Powder Coated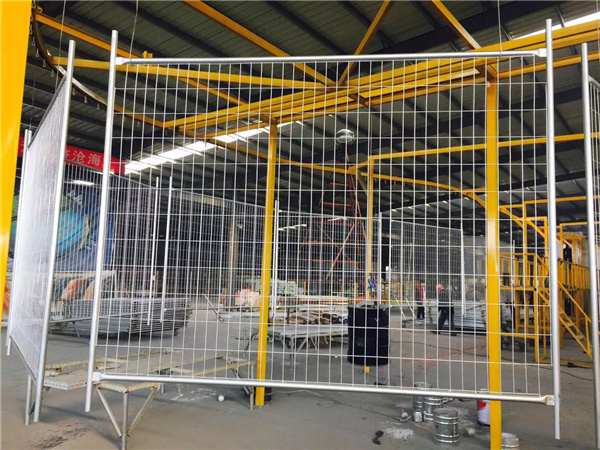 3) Temporary Fence Panels Packing In Steel Pallet
2. Temporary Fence Feet
Temporary fence feet can be named temporary fence base, temp fence feet, or temporary fence block used for construction fencing. It is mainly used to support the panels. It enjoys the feature of not-fade, heavy-duty, cost-effective.
The quality concrete-filled blocks will withstand the worst situation because of our UV protection and thicker shell. 26-28kgs weight blocks after concrete-filled make the fence panel anti-wind strongly.
There are two different types of anti-aging plastic bases for injection molding and blow-molded. The size of the injection molding base is 560 x 240 x 130mm, and the blow-molded base is 610 x 230 x 150mm. Because the two kinds of the base are both mold production, so the size of each product is basically the same.
Australia & New Zealand Temporary Fence Feet
1) Temporary Fence Machine & Material
2) Temporary Fence Fence Concrete Filled
3) Feet Color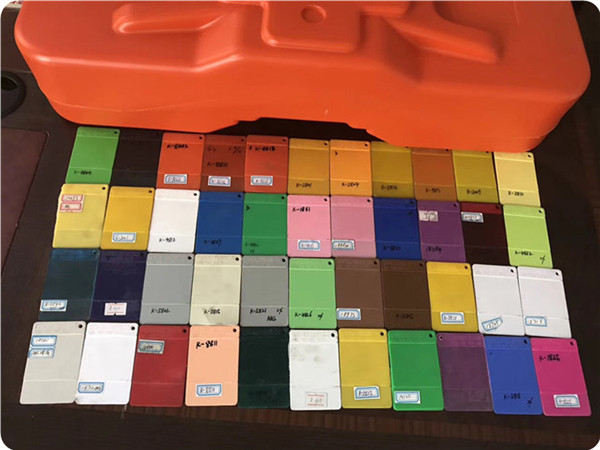 4) Feet Quality
3. Temporary Fence Clamps and Couplers – Secure the panels together providing maximum security
Hot-dipped galvanised more than 42 microns
Heavy-duty 4.0mm steel raw material making the panels connected strongly
Consist 2 pcs clips and 1 bolt with 1 nut, suit for 32mm, 40mm, 42mm, 48mm, 60mm tube, and 75mm, 80mm, 90mm, 100mm hole spacing for your choices.
Australia & New Zealand Temporary Fence Clamps – Fencing Clamps Suppliers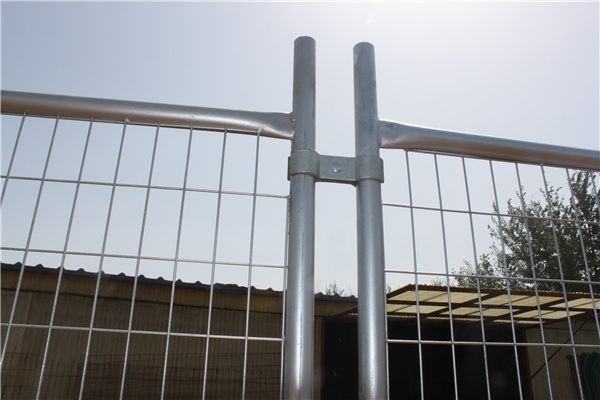 4. Temporary Fence Stays for Construction & Events
When considering bracing quantities between panels, pls let us know the wind grade, the area around, then we will suggest the technique data.
Ensures your fencing is well balanced
Support your temporary fence in the high wind area
Hot-dipped galvanised more than 42 microns or pre-galvanised with painting 15 microns
F-frame'brace for extremely windy areas
Each bracing requires 3 clamps and 2 or 3 plastic feet
Australia & New Zealand Temporary Fence Bracing
5. Construction Sound Noise Barrier
Construction Sound Noise Barrier: Protect the health of both workers and the public from the harmful effects of excessive noise. Our Noise Reduction Barriers provide a practical solution to your construction noise.
The noise barrier is also called noise Reduction Barriers, Acoustic Sound Curtains. We are one of few suppliers who provide temporary fences and noise barriers together.
After making a survey that how to improve the site safety and supply better solutions, especially analyzed 1300TempFencing in Australia, we have the same common to reduce excessive site noise, evenly infrastructure projects and multi-level residential developments. Each barrier will commonly reduce any airborne construction or machinery noise from 18dBA right up to 40dBA.

If a need for a temporary fence with a noise barrier, contact us today on email: info@metalfencetech.com
6. Shade cloth
Shade cloth, attached to the temporary fence panel to improve privacy, keep sites much safer, and advertising the company brand. You will have choices in 90%, 70%, 30% screening. Various colors are available.
7. Vehicle Gate
The double gate opening is made up of 2.4m x 2.1m panels with 32mm OD horizontals and verticals. Or two 2.4×2.1m Height temporary fence gates assemble into one 4.8m width gate.